Editorial
Networks of excellence and communities on cancer's research are entering in new promising fields of activities and researches. The ACGT research project on cancer and its very innovative approach for federating the data collection now shows that its ambitions are inline with the state of the art onto cancer researches throughout Europe and other countries.
This newsletter is therefore the opportunity for all of us in the project to update the oncology community on the new developments, announce newly started partnerships with other organizations such as EORTC and share with pride the latest advances in the ACGT project.
All partners to the project and I, are glad to welcome you and wish you a pleasant reading as we hope that running through the information will inspire you in your future endeavors.
Clinical Trials
Clinical Trials Facilitation Group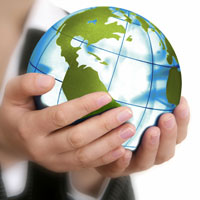 EU Heads of Medicines Agency (HMA) agreed in 2004 to establish a clinical trials (CT) facilitation group (CTFG) to coordinate implementation of the "EU clinical trials directive" 2001/20 EC across the member states. This is a major step for the achievement of harmonization of CT in Europe. The CTFG is attended by representatives from the NCA's, European Commission and the European Medicines Agency.
In order to achieve and to implement this mandate CTFG has drafted a work plan for 2008-2009 which has the following ambitions and aims:
Sharing of scientific assessment of multinational clinical trials
Harmonizing processes and practices relating to clinical trials mainly in the fields of clinical trial applications (CTA), clinical trial amendments and safety procedures.
Developing data sharing and participating in the improvement of information systems
Developing communication with stakeholders and co-operating with other EU working groups
[…]
Products and Services
ObTiMA: Ontology Based Trial Management for ACGT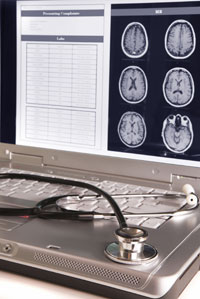 Data Management in post-genomic clinical trials is the process of collecting and validating clinical and genomic data with the goal to answer research questions and to preserve them for future scientific investigations. Comprehensive metadata describing the semantics of the data is needed to allow cross-trial analysis. Current clinical trial management systems lack sufficient metadata and are not semantically interoperable. ObTiMA is an application that allows trial chairmen to design their trial according to their needs and to integrate a clinical trial ontology into the design process.
ObTiMA will support the design phase of a clinical trial. It will allow clinical trial chairmen to capture data definition and further design specifications for a clinical trial in a standardized way based on a formal ontology. From these definitions the database for the trial can then be set up automatically. The Trial Builder will be a component based extendable application. Important components are the CRF-Builder, the Trial Outline Builder, the data management system, a roles and rights management system and security features for anonymization or pseudonymization of personal data.

[…]
Grid news
Grids for optimizing cancer radiotherapy treatment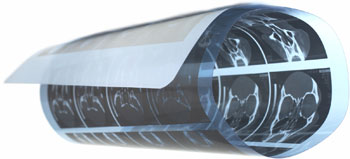 This year, about 4 million European and North American people have developed a Cancer.
Although enormous efforts are being made in area of research, more than half of these new patients are treated with radiotherapy, along with surgery and chemotherapy as appropriate.
Using radiation to treat cancer patients may be complicated with collateral damage to health tissue nearby. To hit the precise target without spilling over requires careful planning and the use of 3D imaging — a computationally intensive process.
Researchers developed a solution based on a technique initially used for the needs of the high-energy physics community: the computational grid.

[…]
Feature article
The integrated ACGT environment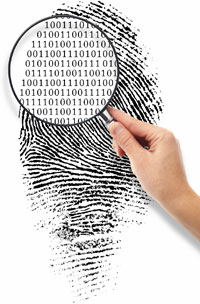 The ACGT platform aims to facilitate the seamless and secure access and analysis of multi-level clinico-genomic data using high-performing knowledge discovery operations and services. In order to achieve this goal, a well defined data analysis and processing environment needs to be in place, which would make possible the integration and interoperability of the different ACGT components. The goal of the integration process is to make disparate and heterogeneous applications work together so as to produce a unified set of functionality, possibly by complementing each other. Whereas integration is concerned with the building of a unified system that incorporates the functionality of its constituent parts, interoperability is more a virtue of a single software entity so that it can be easily deployed in an unanticipated environment. Therefore defining interoperability guidelines is a prerequisite for building the ACGT integrated environment.

[…]
Commmunity view
Action against cancer
Androulla Vassiliou has been nominated as a EU commissioner for health. During her European Mission she outlines European Action against cancer. Cancer is one of the biggest diseases in Europe which kill around 1/3 of the European population.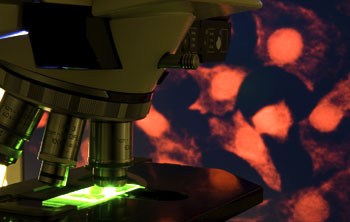 Community efforts on the basis of tackling major health determinants aim to encourage the development of information exchange to help develop more effective interventions, and support member states in their efforts.

[…]
Rare Cancer are widely spread in Europe
Many forms of cancers are classified as rare diseases. These cancer affect fewer than 5 in every 10 000 people and each year more than 400 000 Europeans develop a type of rare cancer.
On this observation, on 6th November 2008, the European Society for Medical Oncology (ESMO) hosted the conference "Rare Tumours in Europe: Challenges and solutions". This event was introduced by José Baselgo from ESMO, by Androulla Vassilliou, the EU Commissioner for Health and by Roselyne Bachelot, minister of health, from France. The aim of the conference was to identify current challenges faced by patient with rare cancer. Thus, the conference, calling for awareness and prioritization of rare cancer, allowed with it three workshops during the first day to discuss how to address the key challenges linked to the development of new drugs in rare cancers in Europe.

[…]
Events
15th UICC Reach to Recovery International Breast Cancer Support Conference
May 13-15, 2009, Brisbane, Australia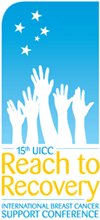 In May 2009, delegates from around the world will converge to Brisbane, Australia, for the 15th UICC Reach to Recovery International Breast Cancer Support Conference.
The conference will connect women from around the world to focus on supportive care for those diagnosed with breast cancer. Particular emphasis will be given to the key areas of survivorship, capacity building, and peer support. It will be the first truly global forum for women affected by breast cancer.
Please click on the following link to obtain more information regarding this conference: 15th UICC Research to Recovery International Breast Cancer Support Conference
IMPAKT - Breast Cancer Conference
May 7-9, 2009, Brussels, Belgium

On behalf of the Breast International Group (BIG) and the European Society for Medical Oncology (ESMO) are pleased to announce the IMPAKT Breast Cancer Conference, where more than 600 specialists in breast cancer are expected.
IMPAKT is a new and unique Breast Cancer Conference. It focuses on IMProving cAre and Knowledge through Translational Research and targets an audience of scientific investigators in basic and clinical research who have a specific interest in molecular and translational research, new agents, molecular and functional diagnostic tools, biomarkers and cutting edge applications of research in the clinical setting.
The Conference is preceded by an attractive educational course for Young Oncologists who will need to be familiar with key molecular pathways that drive breast cancer biology.
Please click on the following link to obtain more information regarding this conference: IMPAKT
HealthGrid 2009
28th June - 1st July 2009, Berlin, Germany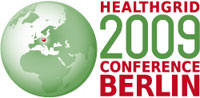 HealthGrid 2009 will be held from 28th June to 1 July 2009 in Berlin. The HealthGrid conference is the premier conference on the transformation of biomedical research, education and medical care through the application of Grid technologies. HealthGrid is dedicated to:
Enhancing biomedical research and healthcare delivery
Creating an open collaborative virtual community
Communicating the collective knowledge of the HealthGrid community
The conference program will include a number of high-profile keynote presentations, complemented by a set of refereed papers, which will be selected through the present call for papers.
Please click on the following link to obtain more information regarding this conference: HealthGrid 2009
Legal and Ethical
Center for Data Protection (CDP)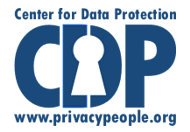 From a legal point of view, the ACGT project must enforce EC security and privacy policies on clinical trials. The primary aim of the ACGT Data Protection Framework is to create a Data Protection Architecture allowing to process anonymized data, assisting in broadening the scope of the European Data Protection Regulations onto clinical trials.
The Data protection architecture for data flows within ACGT is set up with the prior aim to work with anonymized data wherever this is possible. Anonymization is the best way to protect patients' privacy.

[…]
Life in ACGT
ACGT Consortium Meeting Vienna, Austria
The ACGT Consortium meeting was held in Vienna, Austria from 27-29 January 2009. ACGT Partners met four months later the meeting in Crete and exchanged onto the latest developments. The agenda was comprised of attendee discussions, interactive Roundtables, the first technical training and future solution envisaged for the ACGT project. Each partner provided an up to date presentation about their progresses which led to very positive exchanges with the consortium. The new representative from EORTC honored us with her presence and we enjoyed very constructive discussions related to the ongoing collaboration with the ACGT project. Thank you very much to all attendees and the organizing committee.
Project extension
The ACGT project is proposing to extend its contractual term to further elaborate the technical developments regarding the solution envisaged for the ACGT project. This extension was discussed and accepted by all members of the consortium during the latest Consortium Meeting in Vienna. This project extension would allow developing further the various technical choices and legal matters that have been produced in ACGT from the viewpoint of experts in the exploitation of large scale clinical trials. The proposed 6 months no-costs extension will be important for the future as well as for the evolution of the project.
Welcome to EORTC

ACGT members are pleased to inform you that the new description of work of ACGT, which includes collaboration with the EORTC (European Organization for Research and Treatment of Cancer), has now been formally accepted by the European Commission. We had the pleasure of welcoming the EORTC's representative at the Consortium meeting in Vienna from 27 to 29 January 2009. The arrival of the EORTC in the ACGT consortium is a positive development as the EORTC's experience will be an invaluable asset with respect to achieving project goals.
People in ACGT
Francesca Buffa
-The Weatherall Institute of Molecular Medicine
in the Clinical School of the University of Oxford
-Scientist at the University of Oxford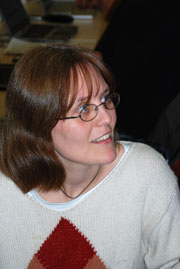 Francesca Buffa received her Masters degree in Theoretical Physics from the University of Turin, Italy, in 1997. In 2001 she gained her PhD at The Institute of Cancer Research, University of London, United Kingdom (UK), where she worked on research projects in the areas of biomathematics, medical physics, radioisotope physics and molecular imaging. In 2005 she joined the Molecular Oncology Laboratories at the Weatherall Institute of Molecular Medicine, University of Oxford, where research in molecular biology is translated directly to the study of human disease. Here she is working in national and international research projects in the areas of bioinformatics, biostatistics, computational genomics, molecular oncology and biomarkers. She has also taught at international schools and provided bioinformatics/biostatistics expertise for genomics and clinical research. Currently she is involved in collaborative projects aimed towards discovering, validating and integrating prognostic and predictive markers in cancer, as well as providing insight into the tumour microenvironment in relation to progression and metastasis.
Thierry Sengstag
-Swiss Institute of Bioinformatics
-Bioinformatics Core Facility
Switzerland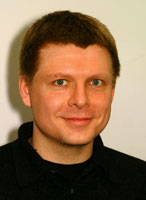 Thierry Sengstag obtained a MSc in solid-state physics from the Ecole Polytechnique Fédérale de Lausanne (EPFL, CH) in 1994. He then conducted a research in nuclear engineering at Paul Scherrer Institute (near Zürich, CH) for which he obtained his Ph.D. in 2001. During this period Thierry investigated the behavior of nuclear reactors in severe accident conditions, and he obtained, in parallel, an accreditation as chief of operations for a research and teaching reactor operated at EPFL. Thierry is thus the only nuclear reactor pilot in ACGT.

[…]